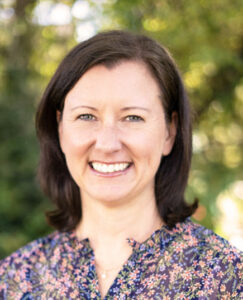 Julie has been leading and supporting foster and adoption ministries across Central Texas for more than a decade. Julie is an approved Educator in Trust Based Relational Intervention (TBRI®) and an Empowered to Connect Trainer. Her experience includes working directly with Dr. Karyn Purvis and Texas Christian University to develop trauma-informed church ministries in Central Texas. As an adoptive parent to her own three children, Julie has mentored and trained hundreds of foster and adoptive families.
Lynn Floyd
Executive Director
Lynn has 11 years of service as lead pastor, interim pastor, bi-vocational pastor of several churches in Texas, and is a certified Church Revitalization consultant. He is a certified Maxwell leadership coach, trainer, speaker and facilitator, and ran his own leadership development and coaching practice for several years. Most recently, Lynn led the Leadership and Professional Development Unit for all of the Texas Department of Public Safety. His calling to law enforcement allowed him to see, firsthand, the need for people to engage with families and children in crisis. He and his wife Amanda have six kids, including one from adoption, and they actively serve as foster parents. Lynn holds a Bachelor of Arts from Howard Payne, and a Master of Divinity from Hardin Simmons.
Beth Smith Feger, Ph.D.
Director of Programs
Beth Feger joins Fostering Hope with over 20 of experience in training and education. Since completing a doctoral degree in early childhood education at the University of Texas in Austin in 2009, She has worked with graduate and undergraduate teacher education at UT, St. Edwards University and Concordia University. Before attending graduate school, she worked as an elementary and special education teacher in Austin. She has also worked in parent support and coaching since September 2020.  
She is a co-author of "Rigorous DAP: From theory to practice", a text on teaching young children for early childhood professionals. While working on this text, she examined and synthesized research on establishing inclusive multicultural practices and social emotional supports which serve both children and their families.
While her professional knowledge and skills have prepared her to teach and train others, her two adopted children ignited her passion for working with kids from hard places. Since adopting from foster care, she has sought out information for parents and professionals about how to help kids from hard places to grow into healthy and kind adults. During this time, she has learned a great deal about trauma informed care, including attending the TBRI classroom training. As a teacher educator, she was passionate about preparing teachers to meet the needs of children from hard places, while preparing them with the necessary knowledge and skills to be successful in school and life. Trauma informed teaching practices benefit all children.  
When she is not working, she enjoys reading, swimming, baking and watching Marvel movies with her family.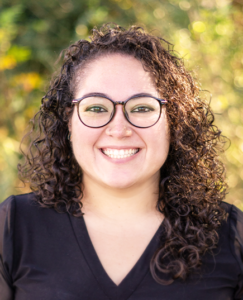 Jordan Hope Vera
Program Coordinator
Jordan Hope is a Texas Christian University Trust Based Relational Intervention (TBRI®) Practitioner in the Austin area. She officially began her professional journey in the foster care system through direct care positions at an emergency shelter and residential treatment center (RTC). After over 5 years, she completed her time as a houseparent with the intention to carry her trauma informed care into other social services spheres of influence in the Austin area. She has implemented trauma informed care into her work with aged out foster care youth who are court involved, experiencing homelessness, and/or are survivors of trafficking. In early 2020, Jordan completed the single parent adoption of her 17 year old daughter, Lizzy. Jordan Hope has been a fan and advocate for the mission of Fostering Hope as a foster to adopt parent, church member and professional.
Ashley Gavila
Program Coordinator
Ashley is a management professional with 8 years of experience within the healthcare industry. She and her husband moved to Austin from central Florida 6 years ago.  Ashley is the mom of virtual twin boys. She and her husband officially started their foster care journey in 2020, resulting in the adoption of their son in the fall of 2021. She is excited to utilize her skills to help support vulnerable children and foster and adoptive families.
Krista Ruff, LMSW
Program Manager of Ministry Development
Krista Ruff is a social worker and formerly worked at Child Protective Services. While working there she said she would never become a foster parent… however God had different plans!  Krista and her husband were called to foster in 2015 and are now parents to 4 children, through biology, adoption and the foster care system.  Krista is passionate about parent support and advocacy.   She attends Vertical Chapel in Kyle.
Margo Stefka
Operations Manager
Margo is an outgoing professional with over 20 years of experience in Non- Profit, Operations Management, Customer Service and Human Resources. Her goal is to advocate for diversity, inclusivity, forward thinking, and to be a part of the bigger picture.
Katie Moser
Director of Strategic Communications
Katie is a strategic communications professional dedicated to work that inspires people to action. Her passion and service in family preservation stirred her heart for Fostering Hope's mission. Katie uses her years of nonprofit experience and passion for creative strategizing to advocate for foster, adoptive and kinship families. She is thrilled to use her communications experience to highlight the many roles to play within the foster care system.
Grace Loftin
Chief Storyteller & Communications Coordinator
Grace has worked in communications, marketing and graphic design since 2011 to help non-profits grow by developing brilliant content and an optimal web presence. Experienced with kinship placement, reunified families and the special education field, Grace has a passion for Fostering Hope's mission to equip caretakers with compassion-based training to bring hope and resilience to families.
Kyiva Beasley
Programs Intern
Born and raised in the Bronx, Kyiva's story begins like many from her neighborhood and other neighborhoods like it. Immersed in a chaotic environment, traumatic life events gave Kyiva her first encounter with social work when she was eight years old. The search for stability would be a long journey lasting from childhood through adulthood. It included temporary placement in a foster home, relocating to Texas to live with a kinship family, attending college at University of the Cumberlands, and joining the Army where she currently serves as a Transport Operator.
Kyiva's lived experience created a deep passion to stand in the gap for marginalized groups, especially those who have adverse childhood experiences. This lived experience drove Kyiva to develop professional skills through both education and service to others. Her pursuit of self development and service to others includes graduating college with a double major in Human Services and Criminal Justice, pursuing a Masters of Social Work degree, returning to her neighborhood as a social work intern at the church-based nonprofit that directly impacted her life, and assisting the Army in preventing and responding to trauma. Now joining Fostering Hope, Kyiva is passionate about the mission to empower families and church leaders to make a difference within the Foster and Adoptive systems. Kyiva believes the church's job is to serve and walk alongside the community and be "eager to do what is good" (Titus 2:14).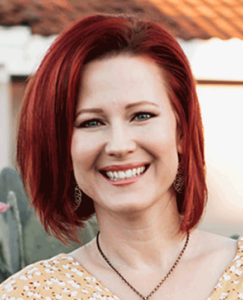 Kim has had a wide variety of experiences that add to her role as a Trainer for Fostering Hope. Throughout college, she worked as a Youth Pastor and mentored a teen in the foster care system. After gaining her Bachelor's in Human Sciences from Tarleton State University, she became a High School Family and Community Sciences teacher. While teaching she began a side business with a well-known cosmetics company for extra income and to help teens and women who struggled with low self-esteem, focusing on their inner and eternal beauty rather than just their physical beauty. She was able to teach hygiene, makeup, and job readiness skills to foster youth, women in domestic violence shelters and women reentering the workforce after incarceration.  She and her husband Brian struggled with infertility for 8 years and experienced two losses. As they began to consider adopting from the foster care system, Kim turned to her cosmetics business full-time for the flexibility it would provide as they embarked on that journey. Within a year of becoming licensed, they adopted two unrelated children…a 2 ½-year-old and a newborn within 6 months of each other. Walking through that process alone without much support gave Kim the motivation to begin working with a newly formed foster care ministry at her church. During those 9 years serving others on their foster care, adoption, and kinship journeys, she and Brian also fostered two times. She has also served as a Court-Appointed Special Advocate (CASA) in the Highland Lakes area for the last three years. Kim strongly believes that her work in foster care and adoption is a calling, and she is fueled by her passion to help others find their place as God has called us all to care for orphans in some way.
Brooke Wagen is an internal medicine physician who specializes in older adult primary care and palliative/hospice care. Her career in medicine was preceded by two decades of volunteering in the church, her neighborhood, and as a volunteer medical interpreter. She has three children, the youngest of whom was adopted from Ethiopia as an infant. She lives with her family in East Austin and is committed to her local church; she loves helping families work through major changes and transitions, including adoption, new and hard medical diagnoses, and aging.
Danny is the founding and Lead Pastor for Legacy Church Ministries and has been active in foster and adoption care for the past ten years.  He and his wife, Rachel, have welcomed 17 precious children into their homes through foster care along with their biological children, Elizabeth (17), Hannah (15), Emma (15). In 2015, they welcomed their forever son, Samuel (10) into their home through foster care. In 2015, Danny and Rachel began Unshaken, which is a support network for foster and adoptive parents in central Texas. Danny was introduced to the Fostering Hope team years ago through one of our pastor's gatherings.  He is now enjoying being a part of encouraging and equipping families and churches to say "yes" to kids from hard places and their network of advocates through Fostering Hope.
Lisa Ho is a single, foster/adoptive mom whose "foster only" plan was interrupted when the reunification for her two foster sons did not come to fruition. Lisa adopted her sons in March 2019, works as a Business Analyst at a large technology company, and is passionate about foster care awareness. She attends Mosaic Church Austin where she has contributed to building a Christ-minded singles community and helped create support for foster/adoptive parents. In her rare free-time, she loves to write for her blog, Kingdom Love Stories, which has encouraging, real-life stories about Jesus, foster care, and singleness. Visit mamalisafosters.com to find out more.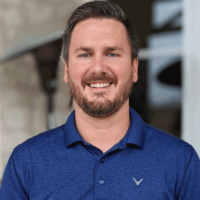 Will is a father of four (three boys and one girl), and adopted his oldest son through foster care. After attending the A Future and A Hope conference, Will and his wife were exposes to the need in the community, understood the tangible actions they could take to help, and knew where to get the resources needed to make it a reality. This eye-opening experience was the spark they needed to fall in love with foster and adoption. With a Masters in Accounting, Will serves on the board of directors for Fostering Hope to assist with accounting needs.
David Harrison is a seasoned Business Analyst, former foster youth, and entrepreneur who is passionate about bringing awareness and help to those who need it most. to
David is one of five siblings and has a twin brother as well as twin sisters. He lives in Pflugerville with his wife Julie, and 2 daughters, and spends his free time playing guitar and relaxing with his family.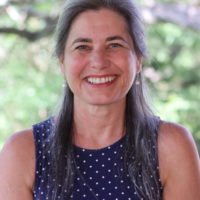 Fiona is an attorney who is a member of the Texas and Connecticut Bar and Admitted to the U.S. District Court of Connecticut. As an adoptive parent, Fiona has benefitted from the services of Fostering Hope, becoming a volunteer and advocate for the mission before joining the Board of Directors in 2020. She serves as the Advocacy Co-Chair of Women of Vision Austin (ministry of World Vision –largest Christian NGO), 2011- present and as a Board Member of The Wild Hope Equine Center for Healing that reaches and restores those affected by sexual abuse, exploitation, and trafficking through relationships with horses, 2018 – present.