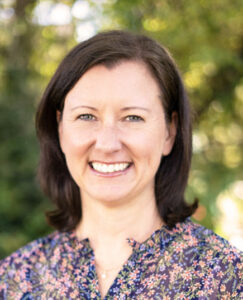 Julie Kouri
Founder & President
Julie has been leading and supporting foster and adoption ministries across Central Texas for more than a decade. Julie is an approved Educator in Trust Based Relational Intervention (TBRI®) and an Empowered to Connect Trainer. Her experience includes working directly with Dr. Karyn Purvis and Texas Christian University to develop trauma-informed church ministries in Central Texas. As an adoptive parent to her own three children, Julie has mentored and trained hundreds of foster and adoptive families.
Anna Valdez
Director of Programs
After a couple years teaching, Anna Valdez served for five years at an international organization in Monterrey, Mexico. Along with being a Program Coordinator, she was the primary caregiver for 17 teenage girls.  She has successfully implemented programming as a Texas Christian University Trust Based Relational Intervention (TBRI®) Practitioner and a Trauma Competent Caregiver Affiliate Trainer for Back2Back Ministries. As the Director of Programs, Anna trains, develops audience specific curriculum, and coordinates trauma informed efforts for volunteers, churches, support groups, foster parents and caregivers, and institutions, locally and internationally, to move them through the continuum of trauma informed care.
Jordan Hope Vera
Program Coordinator
Jordan Hope is a Texas Christian University Trust Based Relational Intervention (TBRI®) Practitioner in the Austin area. She officially began her professional journey in the foster care system through direct care positions at an emergency shelter and residential treatment center (RTC). After over 5 years, she completed her time as a houseparent with the intention to carry her trauma informed care into other social services spheres of influence in the Austin area. She has implemented trauma informed care into her work with aged out foster care youth who are court involved, experiencing homelessness, and/or are survivors of trafficking. In early 2020, Jordan completed the single parent adoption of her 17 year old daughter, Lizzy. Jordan Hope has been a fan and advocate for the mission of Fostering Hope as a foster to adopt parent, church member and professional.
Ashley Gavila
Program Coordinator
Ashley is a management professional with 8 years of experience within the healthcare industry. She and her husband moved to Austin from central Florida 6 years ago.  Ashley is the mom of virtual twin boys. She and her husband officially started their foster care journey in 2020, resulting in the adoption of their son in the fall of 2021. She is excited to utilize her skills to help support vulnerable children and foster and adoptive families.
Cynthia Coffman
Operations Manager
Cynthia and her family first connected with Fostering Hope in 2013 when they were preparing to open their home to foster children.  Fostering Hope provided training, resources, and encouragement as their first placement eventually became their forever daughter in 2016.  Cynthia continued to partner with FH as a volunteer and ministry advocate over the years.  Now on staff, she uses her organizational skills and eye for detail to provide support for all staff and the day-to-day operations of the organization.
Grace Loftin
Chief Storyteller & Communications Coordinator
Grace has worked in communications, marketing and graphic design since 2011 to help non-profits grow by developing brilliant content and an optimal web presence. Experienced with kinship placement, reunified families and the special education field, Grace has a passion for Fostering Hope's mission to equip caretakers with compassion-based training to bring hope and resilience to families.
Rex is a senior level Business Development Leader with experience in Alliance/Partner Management, Strategic Sales, Direct Sales,     and Channel development for software and hardware companies. He holds a BA in Economics and an MBA from St. Edwards University in Austin.
He and his wife, Terri, met at UT and have been married over 20 years and have 4 amazing children. It is with their youngest child, that Rex and Terri were introduced to TBRI® and became Empowered to Connect Trainers through Fostering Hope as they ministered to the needs of their adopted son. Rex helped start the adoption ministry at his church, Austin Ridge.
Rex is serving as Chair for the 2020-2021 Fiscal Year.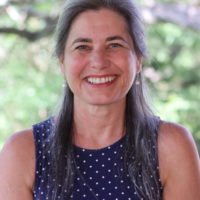 Fiona is an attorney who is a member of the Texas and Connecticut Bar and Admitted to the U.S. District Court of Connecticut. As an adoptive parent, Fiona has benefitted from the services of Fostering Hope, becoming a volunteer and advocate for the mission before joining the Board of Directors in 2020.
She serves as the Advocacy Co-Chair of Women of Vision Austin (ministry of World Vision –largest Christian NGO), 2011- present and as a Board Member of The Wild Hope Equine Center for Healing that reaches and restores those affected by sexual abuse, exploitation, and trafficking through relationships with horses, 2018 – present.
Danny is the founding and Lead Pastor for Legacy Church Ministries and has been active in foster and adoption care for the past ten years.  He and his wife, Rachel, have welcomed 17 precious children into their homes through foster care along with their biological children, Elizabeth (17), Hannah (15), Emma (15). In 2015, they welcomed their forever son, Samuel (10) into their home through foster care.
In 2015, Danny and Rachel began Unshaken, which is a support network for foster and adoptive parents in central Texas.
Danny was introduced to the Fostering Hope team years ago through one of our pastor's gatherings.  He is now enjoying being a part of encouraging and equipping families and churches to say "yes" to kids from hard places and their network of advocates through Fostering Hope.
Hallie is from Austin, Texas. She is a speaker and writer, lawyer, activist, and foster mom to infants and toddlers. Hallie has degrees in voice, physics, and law from Southern Methodist University Dedman School of Law and Rhodes College.
Tom enjoyed a 27-year ministry career in Latin America, having lived in three different countries including Mexico, Costa Rica, and Chile. For the last 8 years of his career, he served on the international leadership team facilitating ministries for all the continent, with a focus in Argentina, Peru and Chile.
Upon the completion of their tenure in Latin America, Tom, along with his wife Brenda and their two daughters, returned to Austin, Texas.
Grace Covenant Church hired Tom as their first full-time missions pastor where he served for 12 years. Tom is currently working part-time with Navigator Ministries.
Brooke Wagen is a fourth-year medical student who will graduate as a member of the inaugural class of the Dell Medical School at UT Austin in May 2020. She plans to stay in Austin for residency in Internal Medicine/Primary Care. Her career in medicine was preceded by two decades of volunteering in the church, her neighborhood, and as a volunteer medical interpreter.
Brooke has lived in Austin for 20 years. A pastor's wife and mother of three, her youngest, Elaia, came home from Ethiopia when she was five months old. Their family moved to East Austin over a decade ago to help start Salina Street Church; they still live and work in the neighborhood they love.