In 2006, two local church adoption ministries came together to offer A Future and A Hope Conference to people who were exploring adoption and foster care. We needed help finding out how to foster and adopt. We figured other people did too.
But it wasn't just learning the process of adoption and fostering that was challenging. Parenting kids from hard places is tough, and we needed help. We found that other parents just like us needed help too.
So, we started building a community of parents and church leaders who understood trauma-informed parenting. We witnessed an incredible transformation that could happen in families when we are motivated by our own adoptions as sons and daughters into God's family, coupled with a parenting strategy based on the research by Drs. Karyn Purvis and David Cross called Trust-Based Relational Intervention.
It didn't stop there. This community of parents and church leaders grew. We started a non-profit to represent this community and we collaborated with other organizations and Child Protective Services. We continue to offer formal training, consulting and mentoring.
We see the great potential in working together to change our foster care and adoption system and when applying God's love and trauma-informed care, we can transform our kids, families, and even relationships with others.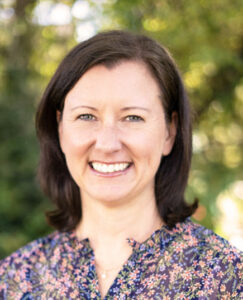 Julie has been leading and supporting foster and adoption ministries across Central Texas for more than a decade. Julie is an approved Educator in Trust Based Relational Intervention (TBRI®) and an Empowered to Connect Trainer. Her experience includes working directly with Dr. Karyn Purvis and Texas Christian University to develop trauma-informed church ministries in Central Texas. As an adoptive parent to her own three children, Julie has mentored and trained hundreds of foster and adoptive families.
Be a Part of This Story
Partner with us and start transforming our foster and adoptive community.